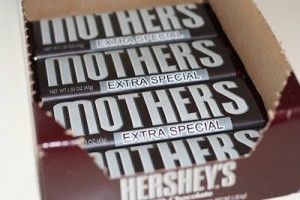 Looking for that perfect sweet gift for Mother's Day? We have a unique Mother's day gift guaranteed to make her feel special.
Mother's can sometimes be hard to find gifts for and this one she won't forget.
Ever wonder the process of how Hershey's chocolate bars are made?
Check out the video below!
This unique Hershey bar candy wrapper idea is relatively easy to make and be a sweet gift that she won't forget.
You will need some regular sized Hershey bar (1.55 oz) and access to a printer.
Here is the wrapper and feel free to copy it or: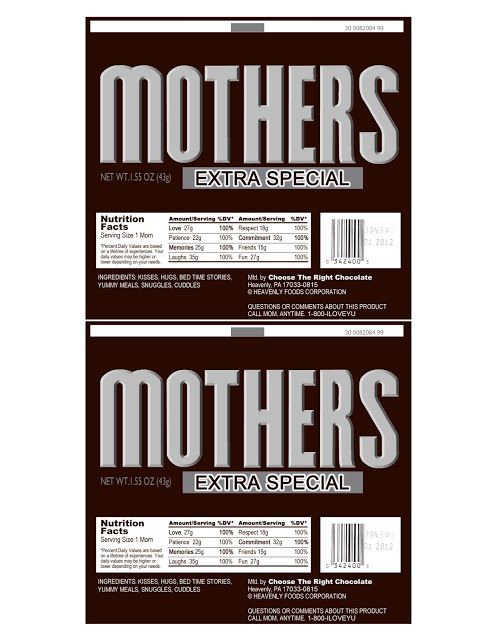 Happy Mother's Day!
Reference: http://lovelylittlesnippets.blogspot.com/2011/05/mothers-day-idea.html