While the country is on the topic of rainbows, lets talk about America's favorite rainbow candy.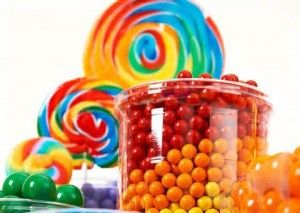 There are many advantages of offering a buffet of rainbow candy to offer which will make your guests feel like they found their treasure at the end of the rainbow. No matter what the weather is outside, choosing candy from our selection of multicolored sweets will brighten anyones day.
Start searching for your favorite candy by color, with so many colors and combinations to choose from you may not know where to get started? No matter what kind of candy you decide to buy, wrapped or unwrapped, hard or soft, everything will fit perfectly in your rainbow candy buffet.