Looking for cupcake ideas using candy for just about any special occasion that will sure to impress?
Hello, Cupcake! can help.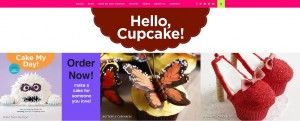 Hello Cupcake offers one of the largest selections of personalized cupcakes on the web using ordinary candy and snacks. Alan Richard and Karen Tack are the authors of the best selling Hello, Cupcake blog and they show you how to turn cupcakes into pieces of art using everyday kitchen tools and hard work. Below is an example of one of their classic rainbow trout cupcakes using candy ingredients including: candy coated chocolate, red and blue gummies and heart shaped candy.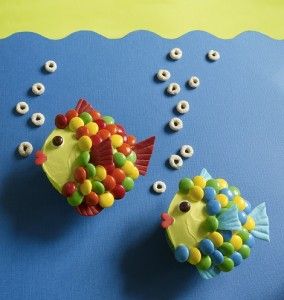 HELLO CUPCAKE CLASSIC: RAINBOW TROUT!
These two have been working together for years and have been in the been in the spotlight on many popular magazine covers and shows incluidng the Martha Stewart show, Today, CBS and many more.
Karen and Alan are both experts in their field and present cupcakes and other treats like you have never seen before.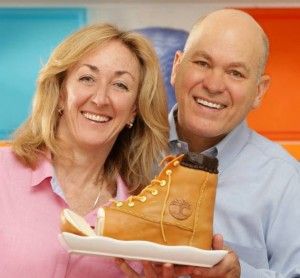 THE CAKE WHISPERER and THE McGYVER OF CANDY
The Sweet Services staff has had a chance to meet Karen and Alan and they personally recommended www.sweetservices.com to fullfill all of your candy needs for your next cupcake project.
We would like to return the favor and recommend buying the books they have written over the years:
Hello, Cupcake! 2008
What's New, Cupcake? 2010
Cupcakes, Cookies & Pie, Oh, My! 2012
Hello, Cupcake! 2012
Including their newest book:
Cake My Day!
Source: http://hellocupcakebook.com/