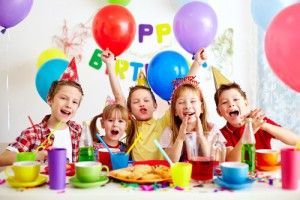 When you're a parent, making your child happy is incredibly important. If your child has a birthday approaching, then you are probably already coming up with ways to make that birthday special. One of the easiest ways to do this is to have a fun-filled party.
First, you will want to pick a location. If the location happens to be at your home, then you can make the party a super fun occasion.
You can make the party fun by picking out a theme. What does your child enjoy? Does your son love pirates and your daughter loves princesses? By going off of the theme, you can let the rest of the party come to you. One important thing to take into consideration is how hard the theme will be to pull off; for example, although a pirate theme might be a super exciting idea, don't make it harder than it has to be by building a ship the night before. Remember to always keep the theme in mind, but to keep realistic expectations in mind as well.
Second of all, you will want to pick out some accessories for the theme of the party. Balloons are an obvious must. Decorations can be easily found from your local party store, or you could even opt to go along with some DIY options. In order to save, you can consider bulk options, such as purchasing bulk lollipops in order to put into candy baggies. Don't forget your other options, such as renting out a tent or an inflatable playground.
The last step is easy: you will want to send out the invitations. Ask your child to come with you to pick these out (after all, it's the little things which brighten your child's day!) Make sure to invite family friends, neighbors, and your child's classmates.