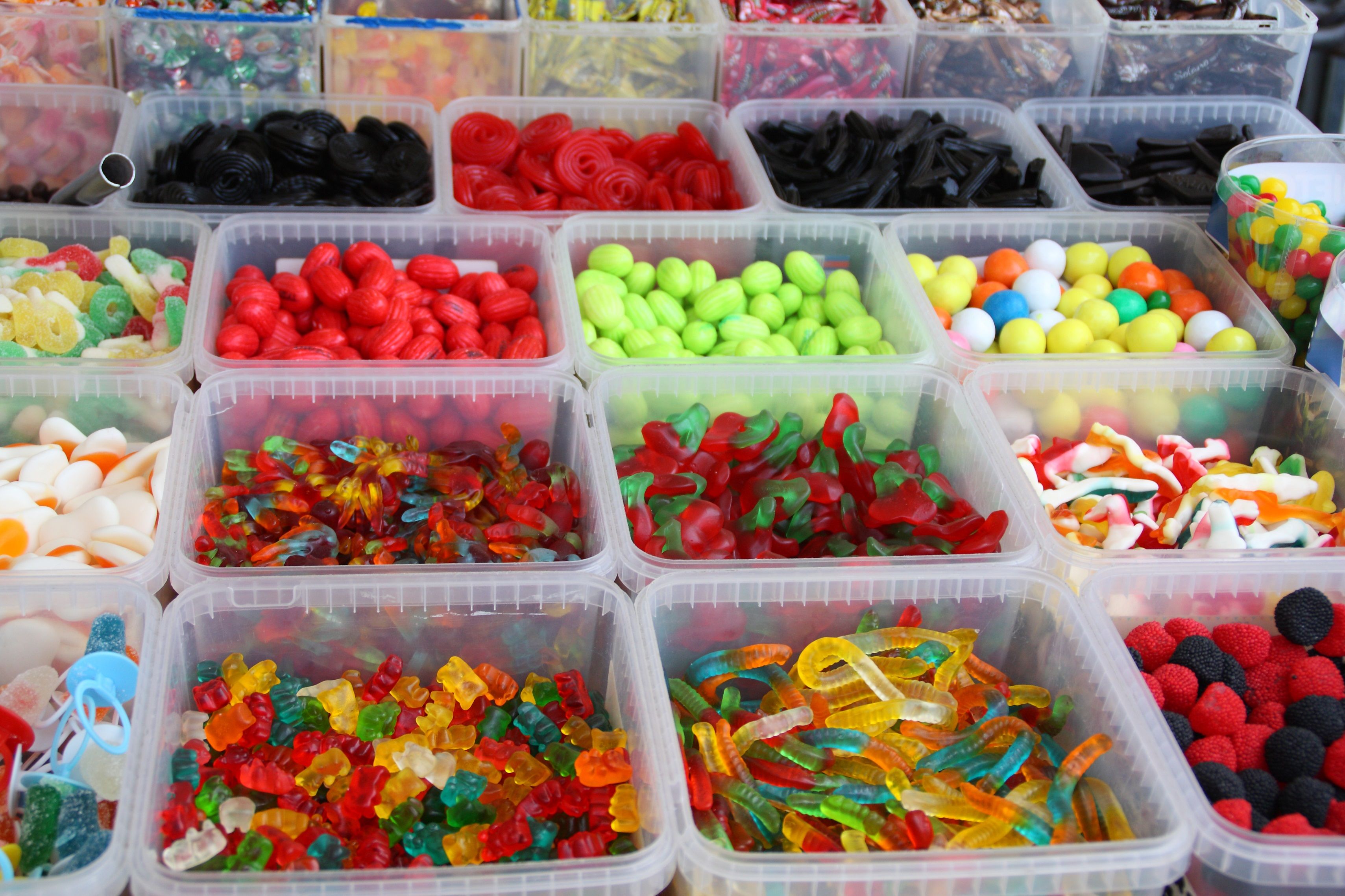 Everyone loves candy. It's a tasty sweet treat that can be refreshing as well as fun. One of the best parts about candy is that it comes in a variety of flavors, forms, and even colors. You can even by bulk candy by color to use as a fun decoration and treat for your next big event. During the summer there are plenty of holidays and events that could benefit from a colorful candy display. Candy can easily be used as both a decoration and a treat. Here are some creative ways to incorporate candy into your summer holidays and events.
Candy is the perfect snack for any wedding, especially in the summer. Many couples are beginning to have candy buffets at their weddings. They key to having a successful candy buffet is to make it fun and to place the candy in clear containers or canisters for your guests to scoop out. You can feature you and your spouse's favorite candies or try to choose candy that fits in with your wedding theme. For example, if you're having a beach wedding feature candy like salt water taffy, fudge, Swedish fish, and other boardwalk favorites. Or, you can opt to purchase all white candy to symbolize the tradition and purity of the wedding.
What would a baby shower be without the decorative candy? Many moms-to-be like to feature blue or pink candy in celebration of their baby's gender. Purchase bulk candy by color to get the best deal and to ensure that you will have enough for your guests. You may also want to purchase baby-themed candy such as candy that is in the shape of a rattle or pacifier.  If you are unaware of the baby's gender, purchase a mixture of pastel colors.
Candy can serve many purposes when it comes to the Fourth of July. First off, you will need candy to give out for the Fourth of July parades. These candies should be small, well-sealed, and made of a substance that does not melt easily. Tootsie rolls, mints, Smarties, and any kind of hard candy work particularly well for parades. You can also opt for ones that are all red, white, and blue for added effect.
After the parade if you're having a party of a barbecue, opt to display patriotic candy. Purchase red, white, and blue gummies, gummy army men, red, white, and blue taffies, and anything else you can find. So long as you stick to the red, white and blue theme you can't go wrong!
Birthdays are one of the most fun events to buy candy for because you have so much freedom. However, if you want to be really creative look for ways to match candy with the overall theme of your birthday party or the event. For example, you can try to feature only nostalgic candy or candy from your generation. If you're celebrating the birthday of someone born in the 70's you might want to feature candy buttons, bottle caps, pixy sticks, sugar babies, and jaw breakers. You could also simply feature the person's favorite color though candy or purchase candy that fits in with an overall theme (example, gold coins and candy jewelry for a pirate themed party).
Candy makes for a fun decoration and a nice sweet treat. It is the perfect snack to feature at any summer party or event. Be sure to purchase a large variety of candy in bulk so that all of your guests can have a piece or two to enjoy.