If the way to a person's heart is their stomach, then you'll want to have a little something for everyone when buying candy for a group event. Wholesale candy is a great way to stock up an office, a store, a Cub Scout troop or a holiday party with amazing treats—at an amazing price. But what are the best wholesale candies buy that will make everyone happy? Here is a list of some of the most popular ones:
1.  Reese's – Every Halloween, kids sort through their treasure and pick out the best pieces. Inevitably, Reese's Peanut Butter Cups are among the top favorites. Kids will try to strike bargains to trade other candy for Reese's. Some kids like to save their Reese's for last, while most dive in and eat them first. Adults seem to feel the same way, because Reese's remains one of the most popular wholesale candies available on the market.
2.  M&Ms – For decades, M&Ms have been a favorite of office treat jars and trick-or-treaters alike. The great thing about M&Ms is that there is no predetermined dosage: you can have a lot of them or you can have just a few. People buy M&Ms as wholesale candy because they look great in candy dishes, because they come in many varieties and holiday colors, and because they famously don't melt in your hand.
3.  Lollipops – One of the most diverse and enduring types of wholesale candy is the lollipop. Lollipops have been around almost as long as confectionaries have been, and they remain a favorite for a few reasons. For one thing, they are a "clean" candy; with the stick to hold, you don't make a mess and you keep your hands free. For another, they take a while to get through—unless you're an owl—so a single piece of candy is more satisfying.
4.  Lifesavers – There's something magical about Lifesavers. Maybe it's the way they're packaged, where you're always wondering what the next color underneath will be, or maybe it's the unique shape. Either way, Lifesavers are now available in a lot of flavors and are a very popular wholesale candy.
5.  Tootsie Rolls – You didn't think we'd forget the humble Tootsie Roll, did you? Tootsie Rolls are just ingenious. They give you a bite of chocolate in a small package. You get the joy of unwrapping each one like it's a present. And like all the best candies, there are multiple ways to eat it: do you chew it until it's gone or just let it melt away?
6.  Jelly Belly – This is one of the most outrageously successful wholesale candies. Jelly Belly took an already beloved concept, the jelly bean, and turned it into a sensation by creating ever more diverse and strange flavors. It's like candy crossed with exploring. Always a favorite – even with Regan, who was known to serve them at White House events.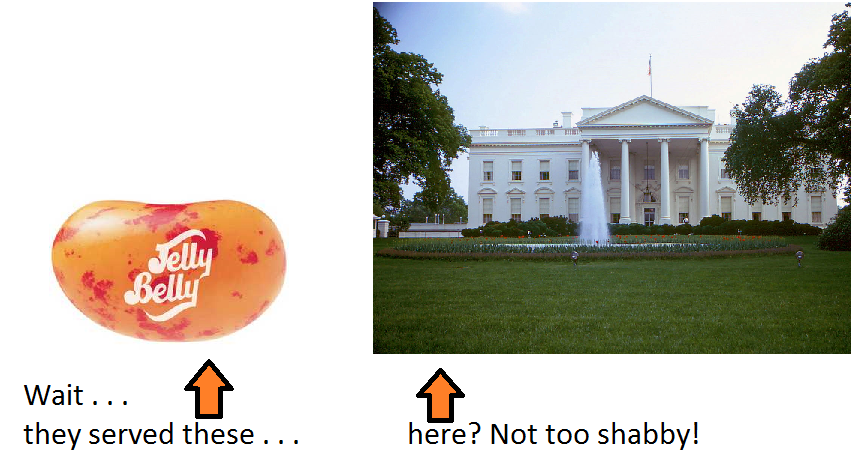 What kind of candy do you like best for parties and events?