Are you the kind of person who prefers to eat their candy by color? If so, Sweet Services is the perfect candy store for you! We pride ourselves on offering a large selection of candy in various flavors, forms, and you guessed it, colors. With summer just around the corner which color is better to eat than red? Red represents energy, heat, and fun and excitement, or in short, red is the color of the summer. Here are five red candies you should be eating this summer.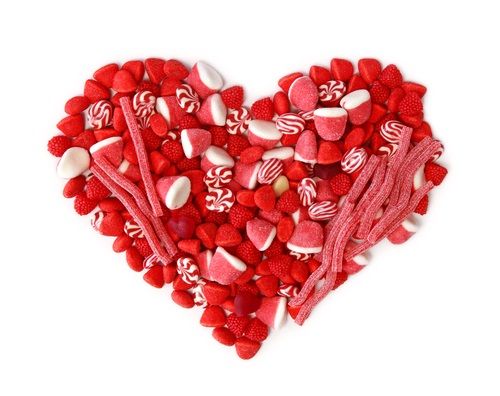 Watermelon Gummy Bears –

Everyone loves gummy bears. They're squishy, chewy, and just simply fun to eat! Most people are used to the traditional flavors such as cherry, lime, lemon, and orange. However, we at Sweet Services offer a special gummy bear flavor — watermelon! This treat is both sweet and refreshing and perfectly seasonal for summer.
Atomic Fireballs –

Atomic fireballs are a classic favorite candy of many that date back to the mid 1950's.

 

They are hot and spicy, just like the temperature outside. How many of these fireballs can you handle at a time? Proceed with caution…they can get hotter than you think!
Jelly Belly – Strawberry Daiquiri –

Jelly beans aren't just for Easter! Jelly Belly offers a wide selection of hundreds of unique gourmet flavors. One of our favorite flavors for the summer is Strawberry Daiquiri. It's a uniquely refreshing twist on the traditional strawberry jelly bean flavor. It's a perfect snack for the summer especially to have at the shore or by the poolside!
Classic Swedish Fish –

Fishing is a favorite pastime for many in the summer. However if you prefer something sweeter and would rather laze around in a hammock or lay out on a boat without a rod, Swedish fish are perfect for you. These candies are shaped like fish for added fun, but they taste like sweet cherry gelatin. They are also available in other flavors including orange, lime, and grape, but let's face it; nothing comes close to the classic cherry flavor.
Strawberry Pop rocks –

Pop rocks are perhaps one of the most fun types of candy around. Downing a handful of pop rocks with your friends is a great way to feel nostalgic and to reminiscence on your childhood during a long, fun summer day. For added fun, wash it down with a can of cola. Don't worry; those rumors about that kid who died in the 80's from eating pop rocks with coke are all just a myth.
Red has always been a color connected with summer. Make your summer fun, memorable, and refreshing by incorporating these sweet red candies into your summer diet for a nice little treat.