Going gluten free doesn't mean you have to give up candy. Whether you like sweet or sour, gummies or hard candy, chewing gum or lollipops, there are lots of options that will satisfy your sweet tooth while staying gluten free.
Finding gluten-free candy is as easy as reading the label. Because gluten in such a hot topic, most manufacturers are making it easy for customers by clearly labeling their products as gluten free. That's the good news.
The even better news is, those manufacturers make some of your favorite candy and they sell them in bulk so you can save money while staying gluten free. Whether you're filling party favor bags, rewarding your class for a job well done, or just keeping a candy stash on hand for the kids, gluten free bulk candy is a great option.
Great Gluten-Free Candy Options From Sweet Services
We've organized this list of some of our favorite gluten free bulk candy by type, so you can quickly find exactly what you're looking for.
Gummies
Albanese Gummi Rings – These candies offer so many choices. Choose a color to match your party theme, or a flavor that delights you. Either way you're sure to enjoy these fat free, gluten free treats.
Gummi Bears – The gummi bear is a classic. Go for the12 flavor assortment or pick individual colors to match your party décor. Who knew bears were gluten free?
Gummi Worms – Another classic candy made by Albanese Confectionary. They come in a range of colors and are gluten free and fat free.

Hard Candies
Gourmet Hard Candy Buttons – Made by Atkinson Candy these hard candies come in an assortment of berry flavors. Not only are they gluten free, they're Kosher too.
Candy Galaxy – Explore the galaxy but stay on budget with gluten free candy stars and moons. Tart but sweet, these candies are Kosher and gluten free.
Watermelon Slices – The sweet taste of watermelon in a kosher, gluten free package made by Atkinson Candy.
Nitwitz Kooky Bananas – A bunch of bananas in an assortment of colors. These candies by SweetWorks are Gluten Free and Kosher.
Licorice Balls – Like the flavor of licquorice but prefer a hard candy. Try these individually wrapped black and white treats. Kosher and gluten free.

Lollipops
Black Forest Organic Lollipops – With four fruit flavors these lollipops are sure to please. They're organic, fat free and made by Ferrara Pan Candy. http://www.sweetservices.com/Nitwitz-Kooky-Bananas-Candy-3lbs.html
Chewing Gum
SweetWorks Gumballs – They come in a range of colors to match any party theme. Mix and match or buy a premixed bag in complementary colors. Kosher and Gluten Free.
Chicle Tab – These tiny squares of gum in assorted flavors will bring you back to your childhood, and delight a whole new generation of gum chewers.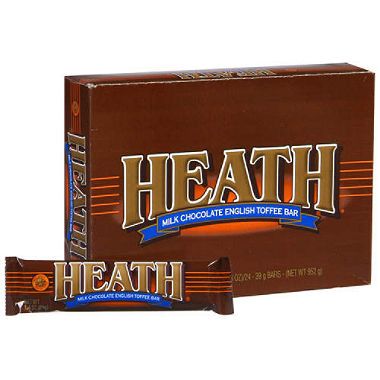 Chocolate
Chewy Chocolate Swirl Caramels – Manufatured by the Lovely Candy Company this chewy mix of chocolate and caramel is all-natural and GMO free.
Heath Bar – We bet you didn't know that the classic Heath Candy Bar manufactured by Hershey is Gluten Free and Kosher.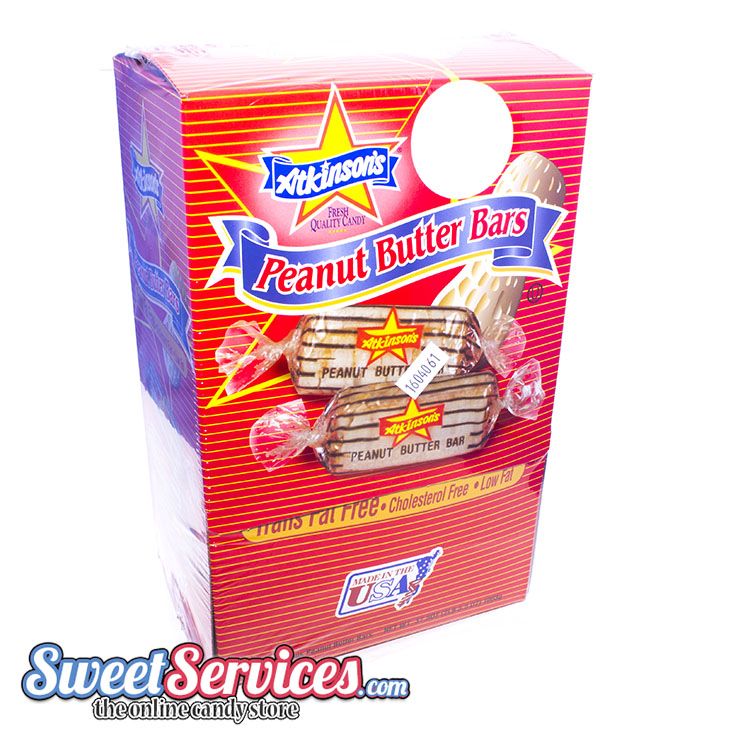 Fan Favorites
Atkinson Peanut Butter Bars – Made with the same recepie since the great depression, these candies are handmade in small batches but sold in bulk to keep your costs low. Vegan friendly and kosher certified.
Jelly Belly Jelly Beans – The options are almost infinite, pick your color, pick your flavor, or pick your favorite mix. Whatever you pick you'll know it's gluten free, fat free, Kosher and vegetarian friendly.
Candy Crumble – Top your gluten-free cupcakes  with candy crumble. It comes in a range of colors including purple, green, pink, and blue.