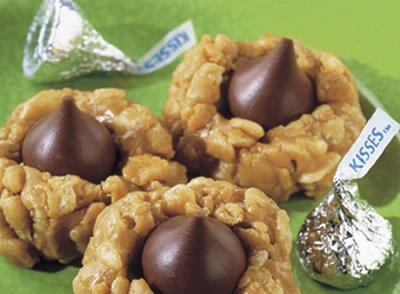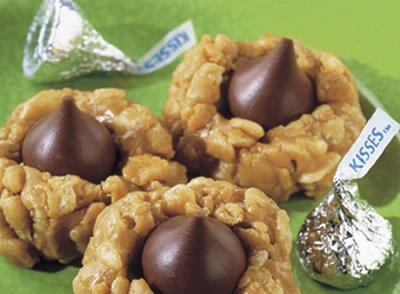 An easy "no bake" cookie recipe for the holidays that includes everybody's favorite Kiss. All it takes is some rice krispies, corn flakes, peanut butter and only a few other ingredients. Top these crunchy rice krispie type treats with a Hershey Kiss and Viola … they'll be gone before they hit the plate.
You can find this great Recipe by clicking here!  
They're simple and easy enough to make for Gift Giving! Don't spend more than you have to buying individual bags of Kisses at the grocery store when you can buy them in bulk. We offer Hershey Kisses in 25 pound bulk cases or you can get them in 5 pound cases. Either way, buying bulk is always more economical. Happy Holidays!