When you're getting married, you have a lot of things on your mind.  Finding a place to get married, settling on rings and outfits, and deciding on who gets to be in the wedding party can be time consuming.  After you finish the ceremony, planning "small" things like wedding invitations and centerpieces can make you tired just thinking about.  One thing a lot of brides stress over isn't the ceremony or the reception; it's the wedding favors they're going to give their guests.
In the past some people would simply send their guests a picture after the big day, but today wedding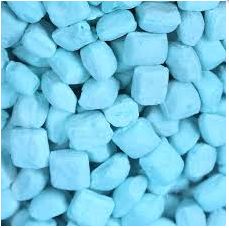 favors have gotten a lot more creative.  You want to give out something that people will actually want, and you want it to reflect on you and your partner's personalities.  If you're stressing over what you want to give your guests at your wedding, these bits of advice could help make the final decision much easier.
Think about your theme
Does your wedding have a particular theme?  If so, your best bet for wedding favors would be something that ties into your overall wedding theme.  Are you having a classy black tie affair?  Custom champagne glasses engraved with the names of the bride and groom can go along with the theme nicely.  Are your bridal colors blue and white?  Give out some bags of blue candy to match your theme.  Sometimes a simple tie-in can be enough to give your guests a memorable gift to bring home from your ceremony.
Consider the season
If you don't have a theme for your wedding, you may want to consider tying your gift into the season you're getting married in.  If you're getting married in the spring, consider sending your guests home with seed packets and customized pots.  If you're having a summer wedding, consider giving out some beach towels with the bride and grooms names.
Tie in a personal element
Some couples like to give out party favors that have a personal tie to their relationships.  If you met your spouse at a beach, beach theme favors could be ideal for wedding gifts.  If you and your spouse love to take pictures together, send your guests home with a personalized picture frame.  If you met during a concert, you could give your guests a mix CD filled with your favorite songs.
Make a donation
If you can't think of a wedding favor, you could devote the money you set aside for them to charity and make a charitable donation in your guest's name.  All you need to do is print out a few nice cards that explain that a donation has been made in their name to charity of your choice.